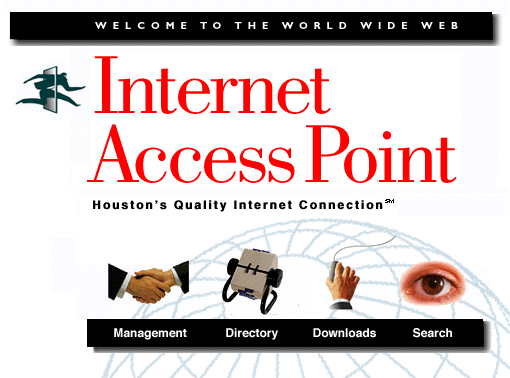 This website is the home of Houston's Quality Internet Connection.

We appreciate your stopping by to see us and encourage you to create a bookmark here.

Also, these pages have been designed to be, and look best when, viewed by Netscape. If you are viewing this page with some other browser you can download it here.

If you are a visitor, please take a moment to sign our guestbook. As we grow, we would like to keep you up to date with everything that is happening here.

---

---
COPYRIGHT &COPY 1995 INTERNET ACCESS POINT CORPORATION
HOUSTON, TEXAS USA (281) 242-1001 ALL RIGHTS RESERVED.